ez-Wheel
An innovative French company
ez-Wheel SAS, an IDEC CORPORATION group company, is an innovative technology corporation founded in 2009.

Located in Angoulême (France), ez-Wheel offers a unique range of industrial wheel drive solutions dedicated to handling of heavy loads and intralogistics automation in factories and warehouses.
About IDEC
Headquartered in Osaka, Japan, IDEC Corporation is a global manufacturer known worldwide for over 75 years for its reliable control and automation products.
In Europe IDEC, through its daughter company APEM, has representation in over twenty countries to assist customers with choosing the right switches, relays, power supplies, PLCs, Operator Interfaces, sensors and more.
A leader in the industry, IDEC produces only the highest quality products.
Read more
ez-Wheel proposes the first electric wheel featuring embedded motor, batteries and electronics, bringing electrical assistance to rolling equipment used indoors and outdoors. Thanks to optimal integration of the motor, batteries, and electronics inside the hub, the wheel can be fixed quickly and easily – a safe, clean and quiet solution.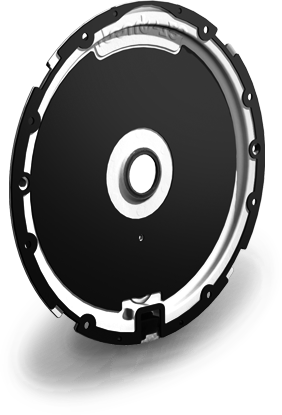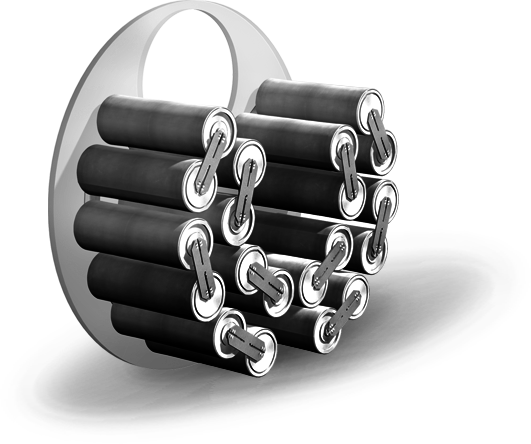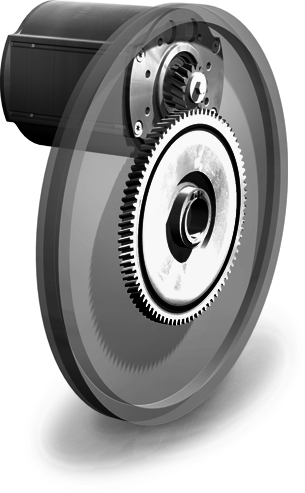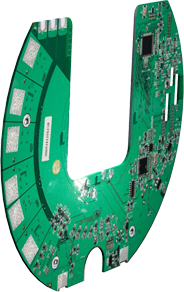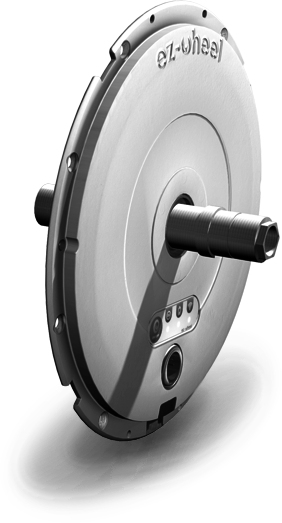 Cover
All components of the autonomous wheel are contained in a a robust and totally waterproof cover. The wheel is able to operate in the toughest environments.

Battery
The energy embedded in the wheel is stored in a cutting-edge Ni-MH battery. Built to last, rock-solid and reliable, this technology is also one of the safest available on the market.
Motor
The high torque and ultra-compact drive is ensured by a high-tech permanent magnet motor, and a mechanical reducer fully integrated into the wheel's architecture.

Electronics
The brain of the wheel is powered by two microcontrollers and two real-time operating systems. It enables wireless communication, battery management and full customization of the wheel's features.

HMI
The user interface is extremely simple. It includes the wheel's recharge connector, a diagnostic button, and lights indicating the wheel, battery level and wireless communication status.
Awards and distinctions
December - 2022
Winner of the "Supply Chain Trophy" - innovative company category
Nuit de la Supply Chain, Paris
October - 2020
« Handling Awards » Winner – Automation category
Motek Fair - Stuttgart
October - 2014
« Handling Awards » nomination
Motek Fair - Stuttgart
November - 2011
Winner of the « Embarqué critique » Award
September - 2011
« Postal Technology International Awards » nomination
Post-Expo Fair trade - Stuttgart
October - 2014
Winner of the « Innovation des éco-industries » Award
Poitou-Charentes
May - 2010
Winner of the « Grand Public – Transport Mechatronics » Award
European Mechatronics Meeting
October - 2011
Winner of the « PME Bougeons nous de RMC / BFMTV » Award
December - 2010
Winner of the « Concours Européen de l'Entreprise Innovante » Award
June - 2010
Winner of the « Concours National d'aide à la création d'entreprises de technologies innovantes » Award
June - 2009
Winner of the « Concours National d'aide à la création d'entreprises de technologies Innovantes » Award
Research and development
A R&D-driven strategy
The company dedicates most of its resources to Research and Development into innovating methods. The ez-Wheel team's industrial experience ensures good assessment and management of the risk related to the delivery of innovative products to market. The product's embedded features correspond to those usually required by professionals in the field and the production process uses controlled and standardized methods.
Implementation promoting the mechatronics innovation
Founded and located in Charente, a strategic location for electric motors and batteries in the Nouvelle-Aquitaine region, ez-Wheel benefits from geographical and economic advantages provided by a number of industrial players and SMEs implanted locally.

The innovative technology of ez-Wheel is the result of recognized expertise and local know-how going back over 50 years.
Origin commitment
Strong industrial partners
The production process is ensured by industrial partners selected on quality, competitiveness and local criteria, monitored by our quality/manufacturing departments and outside organizations.
« Origine France Garantie » labelled products
Since 2012, ez-Wheel has been authorised to use the "ORIGINE FRANCE GARANTIE" quality label on its products.

Delivered by approved organisations (PRO France and Bureau Veritas) this certification is obtained by meeting precise tender specifications that validate the manufacturing origin of products in the French national territory.
Eco-design
Our products have been developed following a life-cycle in which production, use and end-of-life conditions are taken into consideration from the design phase.
A lot of effort is made regarding the choice of components and the integration of mechatronics, with the intention of delivering to market reliable, powerful, sustainable and eco-friendly products, to satisfy your mobility issues.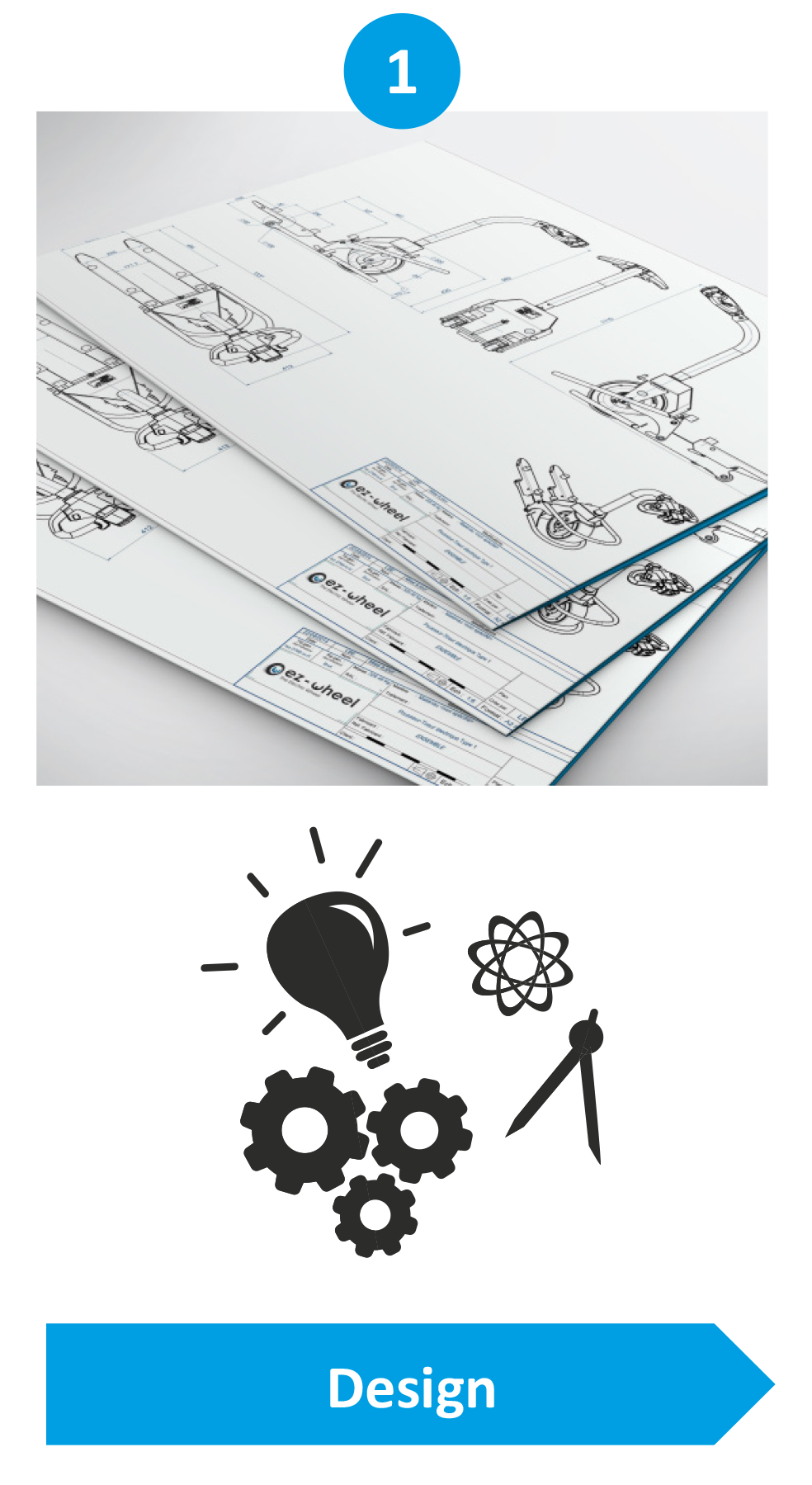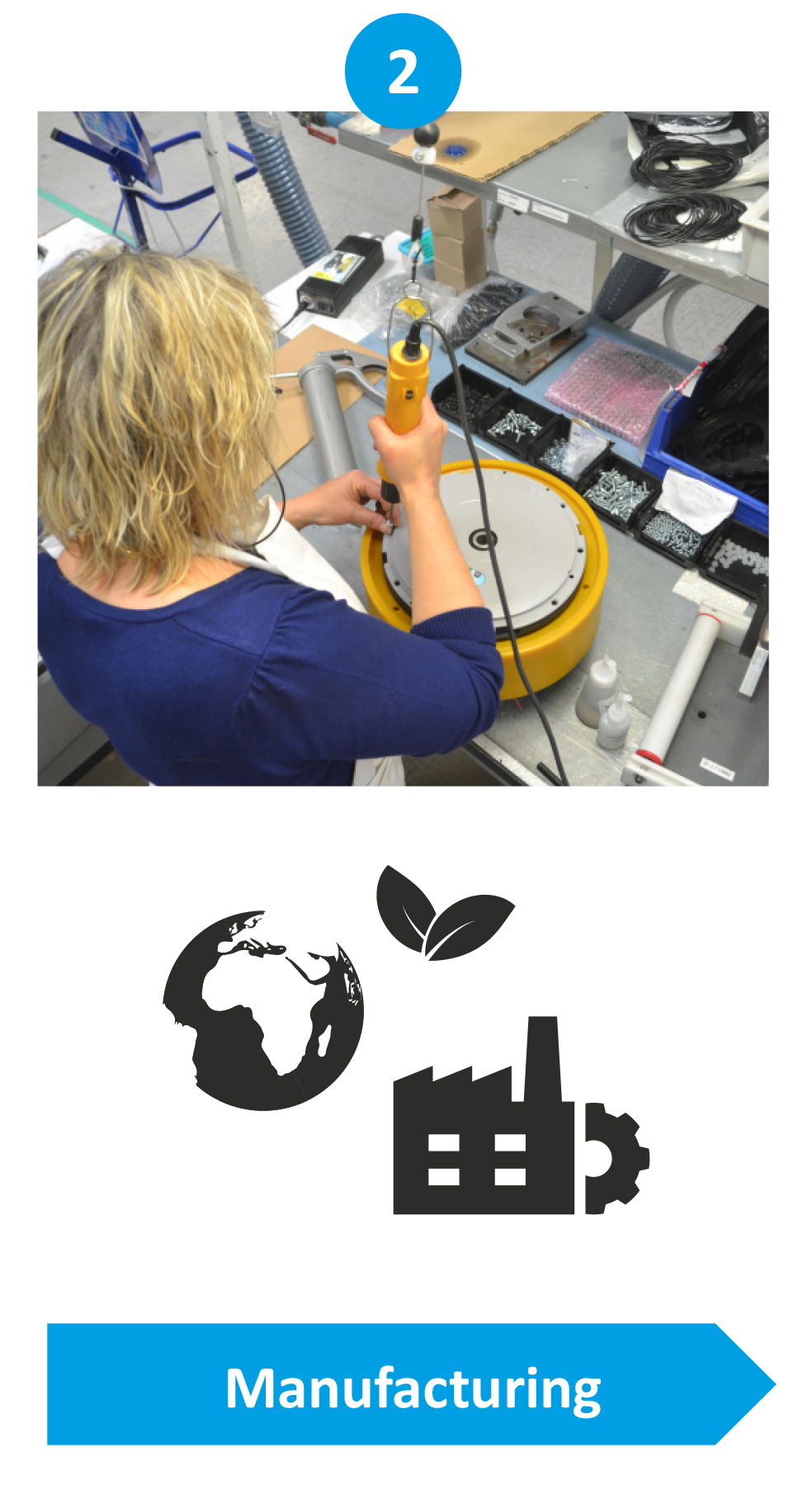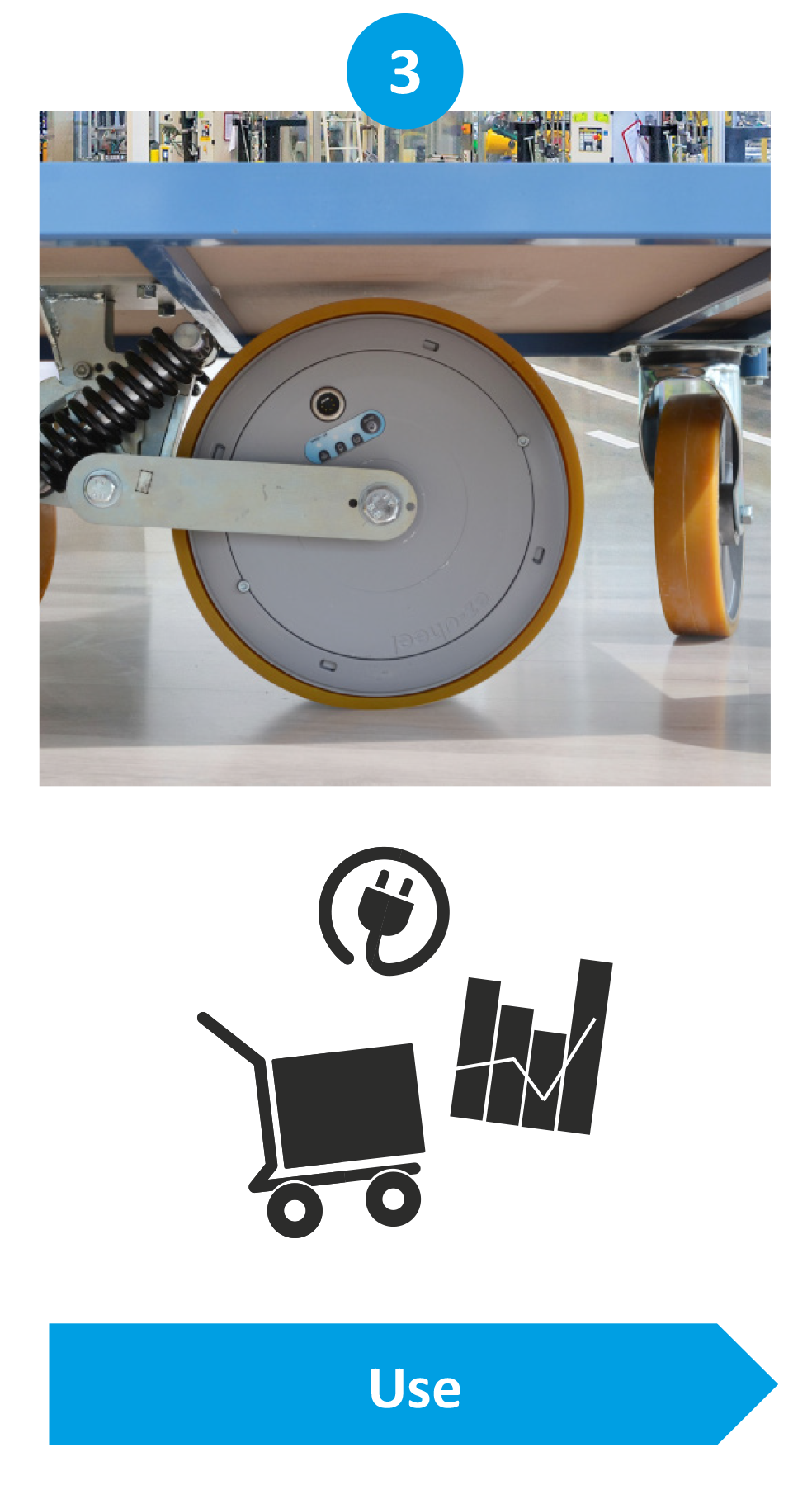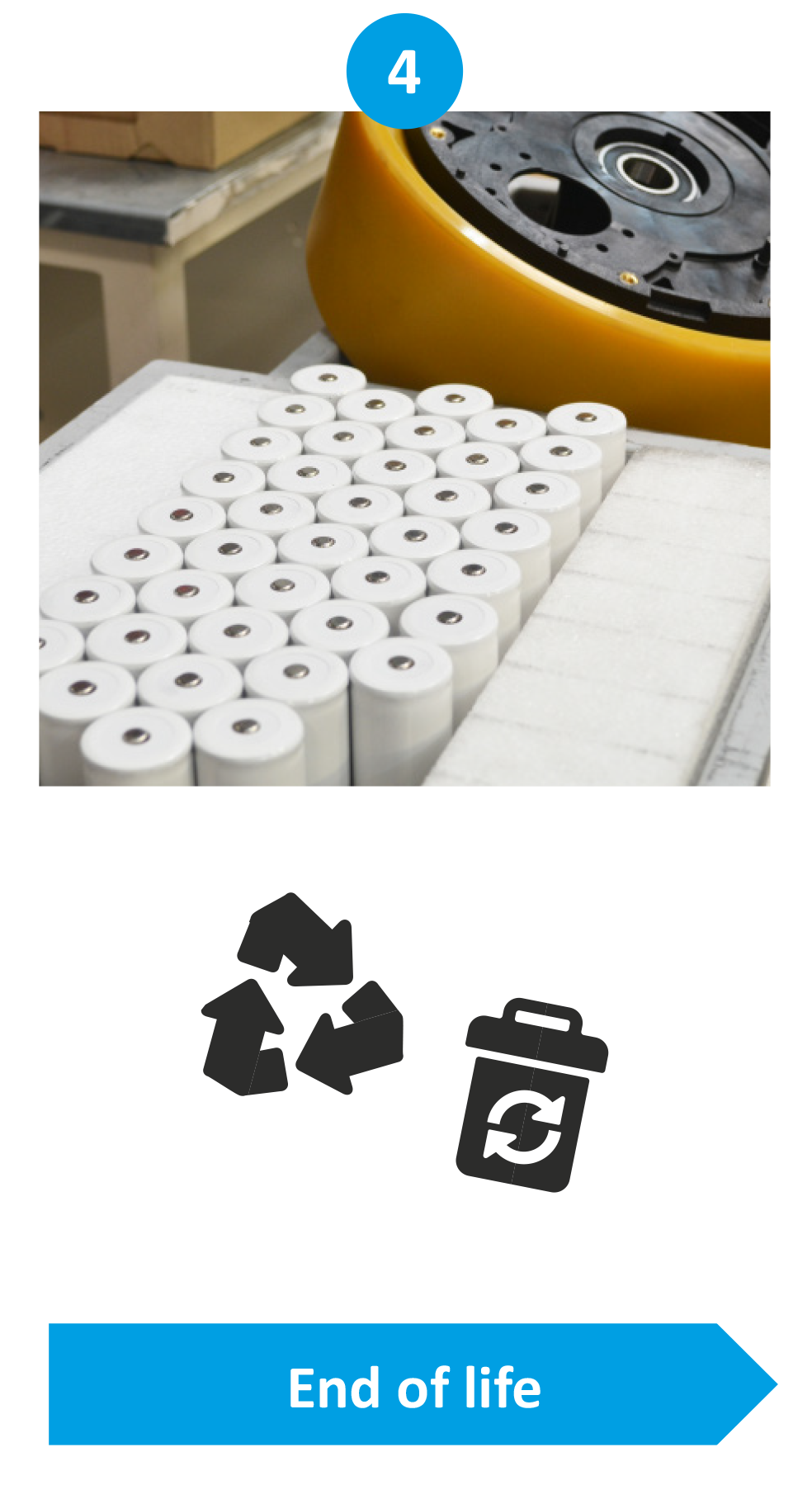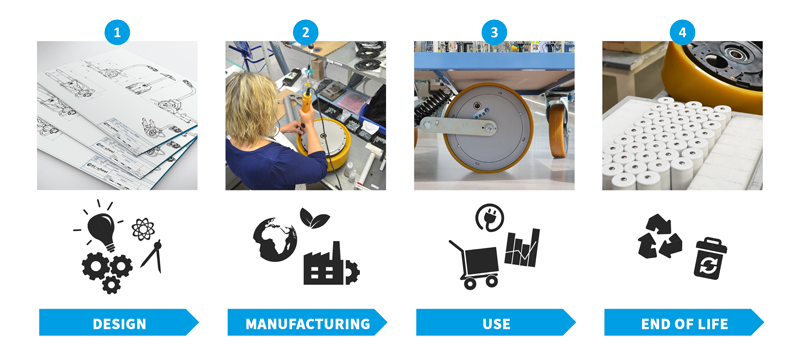 Recruitment
Join the team !
« Our development as a company depends on the strength of our team.
We work closely with our employees to build a serene, innovative and successful working place ».
Submit your application