Development of autonomous mobile robots
AGV, AGC and AMR development accelerator
The new SWD® technology allows to robotize a rolling machine with only 3 components: two SWD® wheels and a safety scanner. The engineering effort to develop a safety compliant mobile robot is drastically reduced and can cut development costs by a factor of 5, and the absence of bulky components offers complete freedom of robot layout and shape.
Safety and reliability requirements: 
Exclusive ISO 3691-4 compliant safety features
Direct compatibility with all SIL2/PLd safety scanners
Integrator expectations: 
Pre-configured control and safety routines
Minimum footprint to facilitate customised solutions
Users : 

Simple and intuitive operation
Easy robot maintenance
Our solutions for warehouse robotisation
Simple and versatile mobile robots!
[+] Built-in operational safety
SWD® wheels are equipped with a certified safety controller that processes information from the robot's safety sensors to prevent unsafe movements.
[+] Modularity and freedom of implementation
Never before has a mobile robot architecture been so simple and uncluttered, giving designers of robotic solutions complete freedom to be creative!
[+] Faster and cheaper development
Functions that are usually complex to develop and certify are directly accessible and pre-configured, saving effort and implementation costs, and ensuring compliance with ISO 3691-4.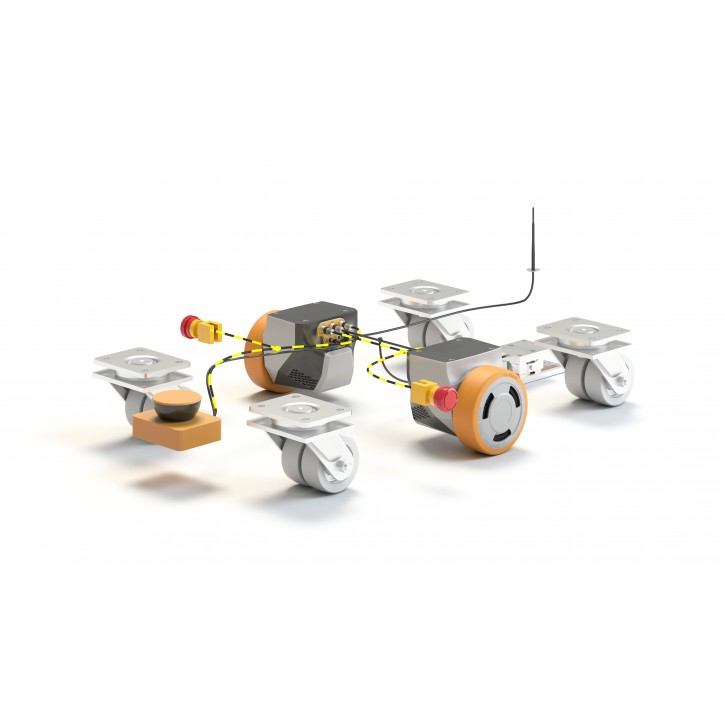 SWD® 150 wheels are particularly suitable for collaborative robots in hospital environments

Collaborative robot equipped with two SWD® 150 wheels and a safety scanner

ez-Wheel products adapted to the sector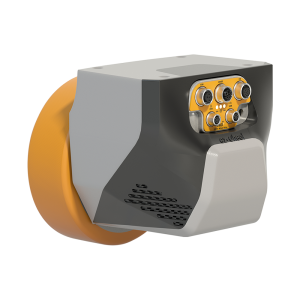 Main Specifications
Max vertical load
Up to 700 kg
Type of tyre
PU 92 sh. A – Flat profile
Nominal performance
185 W (S1)
Pushing effort
60 daN / 1.5t moved
Option(s)
Additional battery, Parking brake /B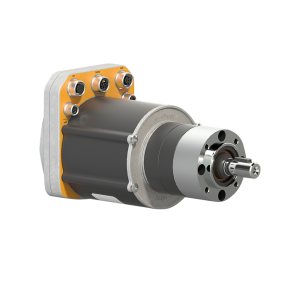 Use
Mobile robots
Pallet shuttles
Lift trucks
Conveyors
(...)
Nominal performance
185 W (S1)
Option(s)
Parking Brake /B
product.variations.card.specifications.Nominal performance
20 Nm at 100 rpm
product.variations.card.specifications.Nominal voltage
24 VDC
Contact us
Do not hesitate to send us a message if you want more clarification or if you have questions about our service.
We will get back to you as soon as possible.