SWD® 150 Safety wheel drive
The first safety wheel drive for AGV/AMR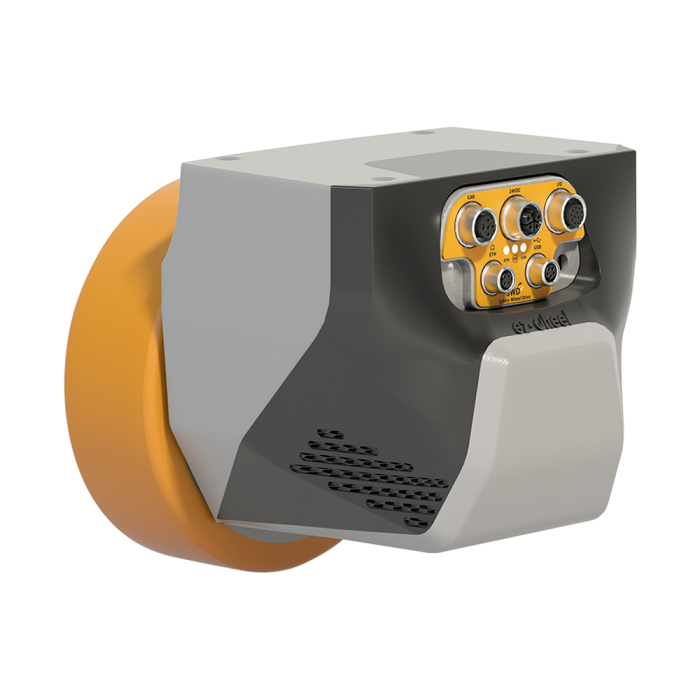 The new SWD® range, in addition to integrating electric traction functions, now includes a complete IT system allowing it to operate autonomously and safely in its environment.
The combination of SWD with safety scanners addresses the functional needs of mobile robots, in full compliance with global machine safety regulations.
The SWD wheels are compatible with all safety laser scanners on the market, ensuring a SIL2/PLd level safety package.
Main features of the range:
Ø 150 mm
1500 kg moved
IP66 index
PU 92 sh.A flat profile
Safe motion control functions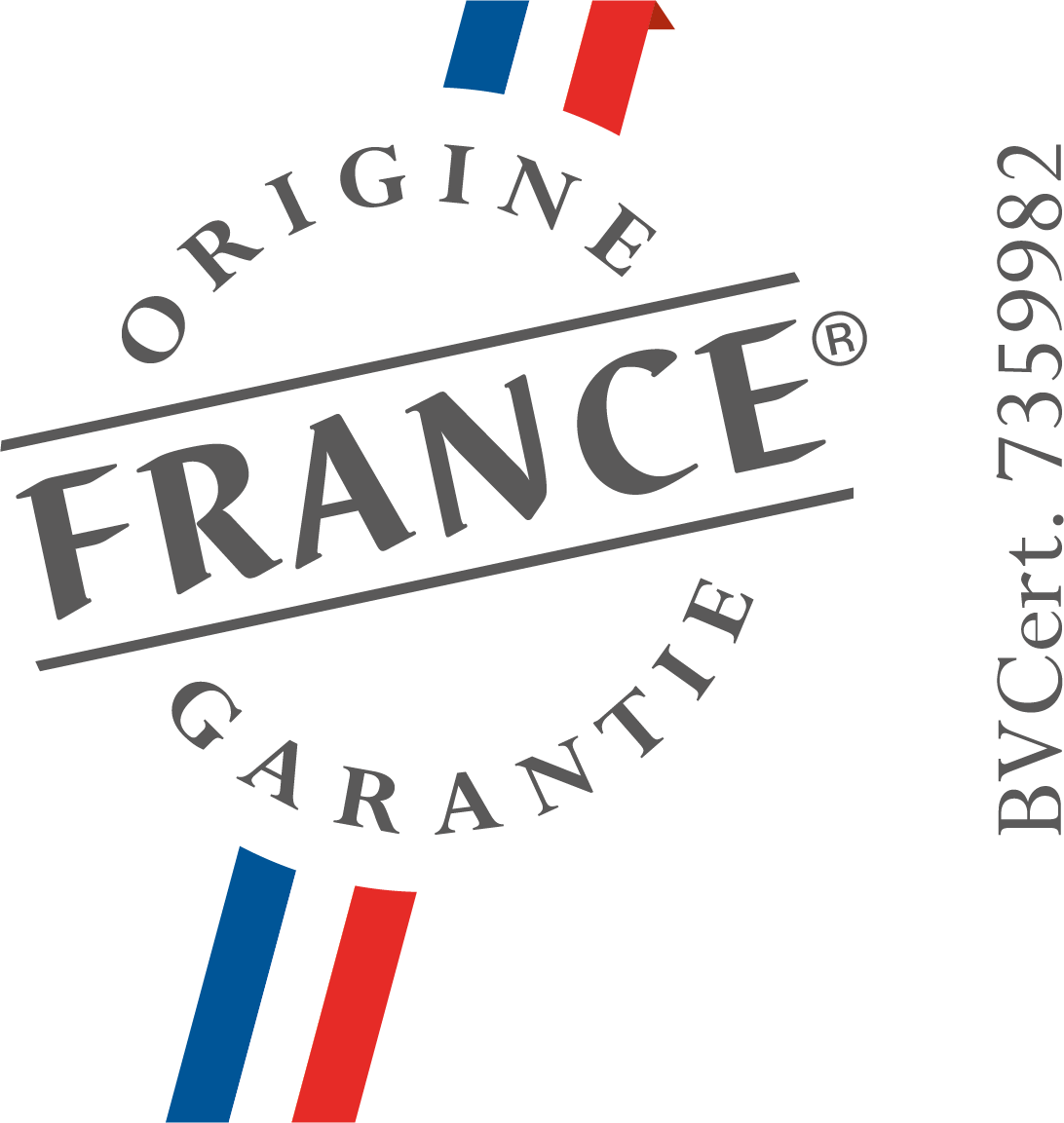 Which wheel for which use?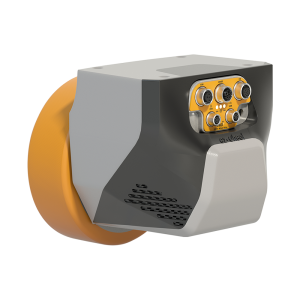 Use
mobile robotics
industrial automation
(...)
Main Specifications
Max vertical load
Up to 700 kg
Type of tyre
PU 92 sh. A – Flat profile
Nominal performance
185 W (S1)
Pushing effort
60 daN / 1.5t moved
Option(s)
Parking brake /B
Photos of our achievements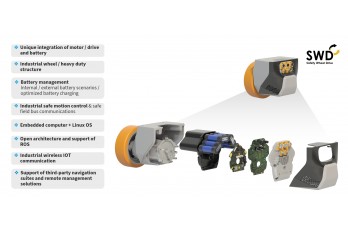 SWD_Safety Wheel Drive
Contact us
Do not hesitate to send us a message if you want more clarification or if you have questions about our service.
We will get back to you as soon as possible.