Automation of load translations
Tools for automated load transfer
SWD® drives can be adapted to all load transfer axis automation needs in intralogistics, with a minimum of development and integration effort. The certified safety control bricks accelerate the market introduction of innovative solutions that comply with applicable regulations.
Safety and reliability requirements:
Unique safety features that comply with ISO 3691-4
Products designed for continuous operation
Integrator expectations:
Modular and compact actuators with integrated control
Standardised control interfaces that are quick to implement
Users:
Safe machine operation for operators
Simple architectures for easy maintenance of solutions

Our solutions for industrial transfer
Automation of a transfer axis with a few components!
[+] More than one tonne of load moved per motorised axle
SWD® 150 wheels and SWD® Core motors can move up to 1.5 tonnes per motor on flat concrete floors. The drives can be easily linked to provide multi-wheel or multi-axle systems capable of moving several tonnes.
[+] Continuous operation
SWD® products are designed to provide continuous duty cycles in intralogistics or industrial applications, operating 24/7.
[+] Simple and standardised interfaces
SWD® drives have standard CANopen CiA/DS 402 interfaces for motor control, and safety loops ready to connect to all safety sensors on the market.
SWD® drives enable automation of material handling applications

Three axes of the Smart Pallet Mover are powered by the safe SWD® Core motor

ez-Wheel products adapted to the sector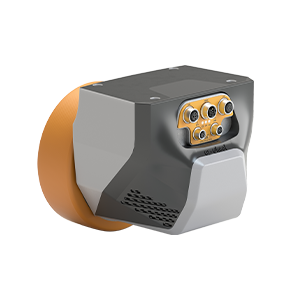 Main Specifications
Max vertical load
Up to 700 kg
Type of tyre
PU 92 sh. A – Flat profile
Pushing effort
60 daN / 1.5t moved
Option(s)
Additional battery, Parking brake /B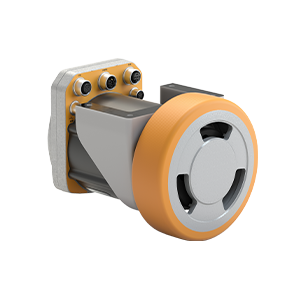 Use
logistics robots
service robots
AGVs / AMRs
Type of tyre
PU 80 sh. A – Flat profile
Pushing effort
20 daN / 500 kg moved
Option(s)
Parking brake /B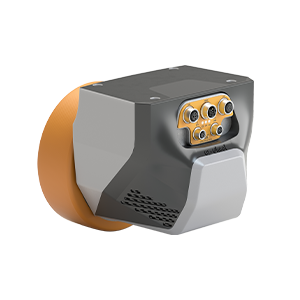 Use
industrial transfers
low-speed transfers
AGVs / AMRs
Main Specifications
Max vertical load
Up to 700 kg
Type of tyre
PU 92 sh. A – Flat profile
Pushing effort
84 daN / 2.1t moved
Option(s)
Additional battery, Parking brake /B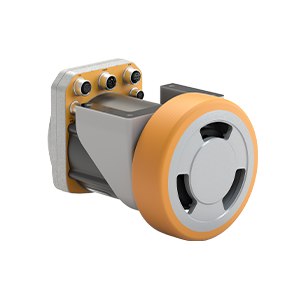 Use
mobile platforms
industrial robots
AGVS / AMRs

Type of tyre
PU 80 sh. A – Flat profile
Pushing effort
60 daN / 1.500 kg moved
Option(s)
Parking brake /B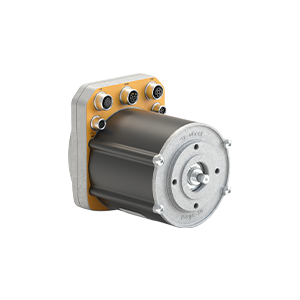 Use
Robots
Pallet shuttles
Lifts
Conveyors

Option(s)
Parking brake /B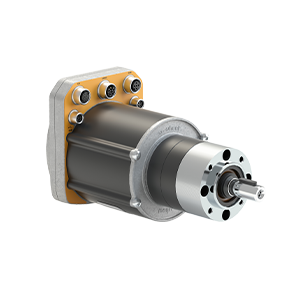 Use
Robots
Pallet shuttles
Lifts
Conveyors

Option(s)
Parking brake /B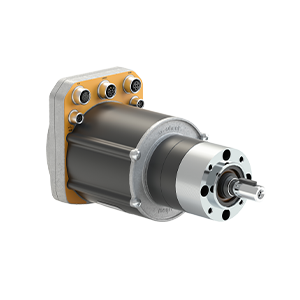 Use
Robots
Pallet shuttles
Lifts
Conveyors

Option(s)
Parking Brake /B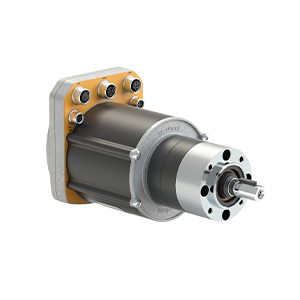 Use
Robots
Pallet shuttles
Lifts
Conveyors

Option(s)
Parking brake /B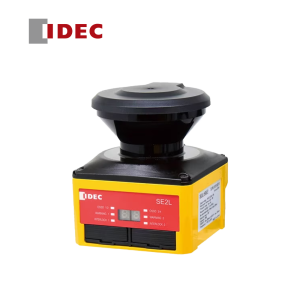 Use
mobiles robots

industrial transfers
AGVs / AMRs
Use
mobiles robots

service robots
AGVs / AMRs